Ask for references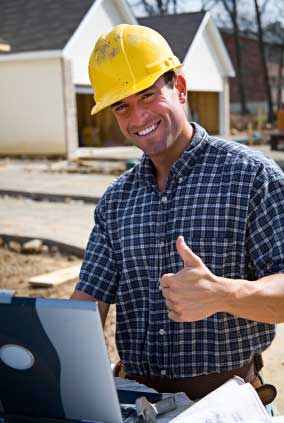 What to expect when looking for a builder in Bulgaria for a renovation project or new construction. The builder, like the architect and owner, is one of the three most important team members when it comes to a home addition, renovation or new home project. Finding and hiring the right builder for you is critical in ensuring the project's success. Read on for ideas that will help you pick a home builder that you can work with:
Are you about to hire a builder to work in your home or garden?
Whether the job is big or small, there are certain steps we advise you to take. For your own protection, please take a few minutes to read this advice. Following these guidelines could save you time, money and a lot of stress.
Where to find a reputable contractor
Ask friends, relatives or other people you know also use Google to search for builder in Bulgaria. Google is the most powerful search engine on the Internet and delivers stunning search results these days. Your real estate agent might also be able to help but you should keep in mind that everybody in the property sales chain is only interested to sell you the property and get a commission.
Recommendation
Ask for references and names of previous clients. Speak to them and look at their previous work, if possible. Actually the only way to find a good builder is from recommendation. Good builders also don't need to advertise much as they get their work from word of mouth.
When employing a tradesmen you are advised


To follow best practice and:-
Be specific explain to them exactly what you want done and if the job is a reasonable size ask for a detailed quotation in writing from them with start and finish times and agreed payment terms.
Don't just go with the cheapest, consider your ability to communicate with the firm and the quality of their work
Look out for high pressure sales people from so-called specialists. A renovation project or new construction needs the right planning and there should be no rush. A lot of details need to be cleared before the work starts.
Remember that a very cheap quote may mean the use of poor quality materials or inexperienced workers.
If materials need to be bought in advance by the tradesman, it is reasonable that the customer is asked to pay a fair percentage of these costs as the job progresses
What standards of workmanship can you expect in Bulgaria?
You should not expect tradesmen to walk on water – but you do expect them to do a good job. As we are insiders in the building branch we have heard and seen horrible stories from our clients about their previous builders. There a 'builders' who took the money and didn't do the job or worse – did a bad job.
How do you know the firm is financially sound?
You have no guarantee a firm will not hit financial difficulties and there is no protection if the firm should go out of business. The construction work is a taking months process (sometimes even years on larger projects) and there is always risk that the company gets financially unstable – in plain language that means that the money you have paid is gone and there in no money in the company to do the job you have already paid for.
---
You can contact us if you are looking for a Builder in Bulgaria. We are general builders covering all aspects of construction including Property Renovation, Repairs and Property finishes in Bulgaria. Click here to >> Contact us <<
---
People reading this were also interested in: